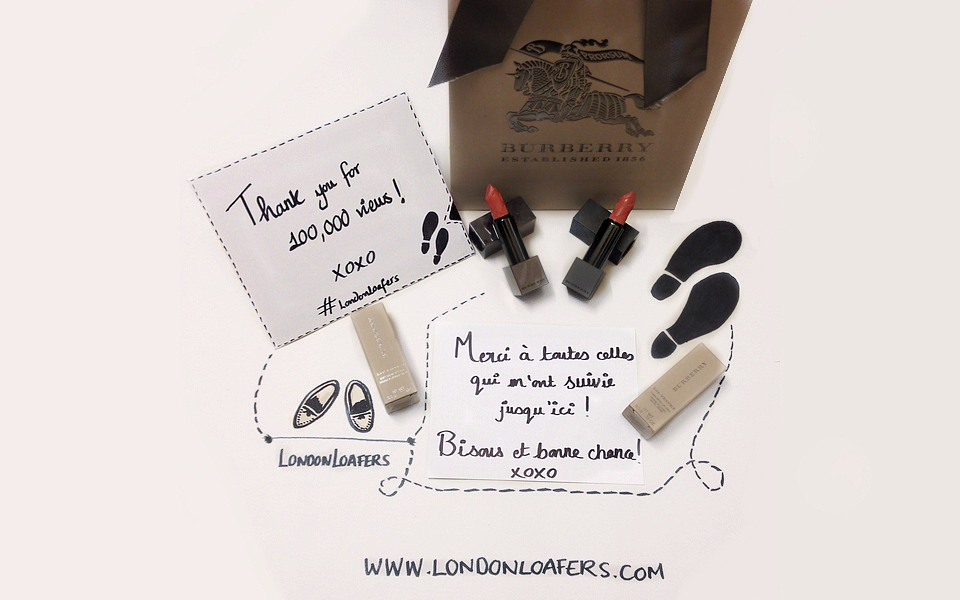 Plus tôt ce matin, j'ai passé la barre des 100,000 visiteurs sur mon blog et je suis aux anges! Cela fait près d'une année que j'ai abandonné mon blog précédent pour me consacrer a celui ci et ça a été une aventure magnifique! J'ai pris beaucoup de plaisir a préparer ces articles pour vous et j'ai rencontré des filles magnifiques a travers cette plateforme virtuelle qui est la mienne ! Du fond du cœur, merci a tous et a toutes! ♥ Et pour vous remercier de façon un peu plus concrète, j'ai décidé de faire un petit concours pour permettre a l'une d'entre vous de gagner quelques jolies petites choses. Alors le thème de ce concours est tout simplement
LONDRES !
Et les produits que j'ai choisi sont tous de cette si jolie ville que j'aime tant et qui est a l'honneur de mon blog ! La valeur du lot est de
£
200 (soit €250 / $340 ) et il est composé de marques que j'adore et qui sont presque exclusivement disponibles a Londres, tels que
Michael Van Clarke
(mon salon de coiffure fétiche) ou même encore
111Skin
(une adresse culte de Harley Street) – mais la pièce de résistance est sans aucun doute ces deux rouges a lèvres de
Burberry
! Alors je ne vous en dit pas plus, sachez simplement qu'il y a encore pleins de belles choses a gagner dans ce lot et qu'il y a plusieurs moyens de participer ! Bonne chance a vous ! ♥
Earlier this morning I reached the 100,000 visitors milestone on my blog and I'm ecstatic! It's been a little under a year since I abandoned my last blog and started London Loafers and it has been a wonderful adventure! It has been such a pleasure writing up these articles for you all and I've met some wonderful girls and women through this tiny little online platform. From the bottom of my heart, thank you all so much! ♥ And to express my gratitude, I decided to hold a little giveaway. The theme of this giveaway is LONDON - my greatest source of inspiration, my home and the city that so kindly leant its name to this blog! The giveaway prize iw worth roughly £200 (€250 / $340) and is made up of all things that are almost exclusively available in London, such as Michael van Clarke (my favourite hair salon & haircare products) or 111Skin (one of Harley Street's little gems when it comes to luxury skincare). But the thing (or things) that I'm most excited for are these Burberry lipsticks, which are my absolute favourites at the moment! So, I won't say another word! Just know that this is only the tip of the ice berg and that there are a few extra surprises waiting in that box and that there are lots of ways to participate! Good luck to you all! ♥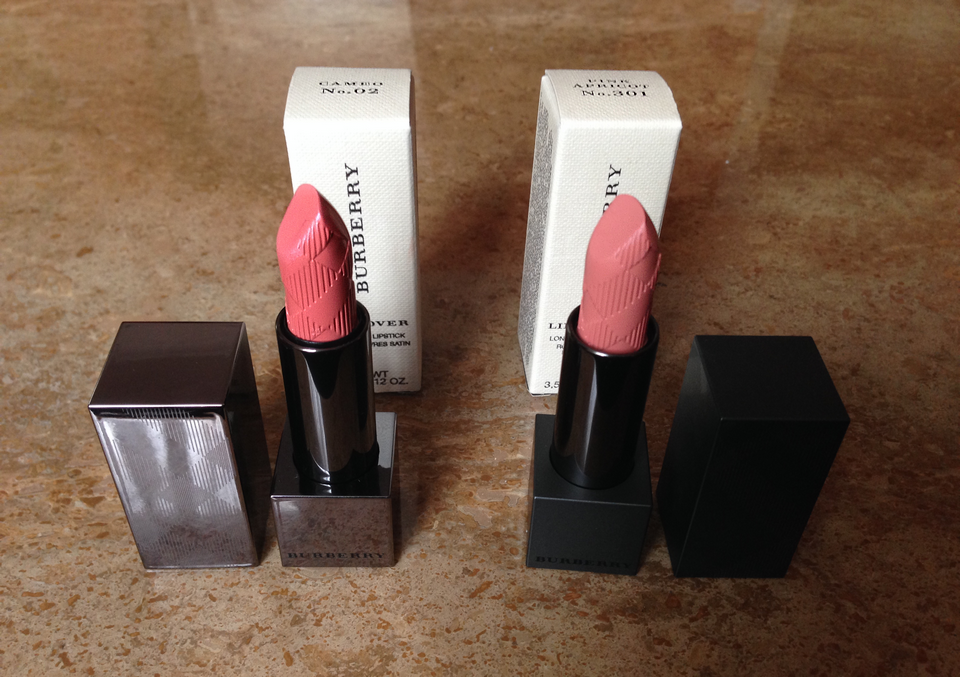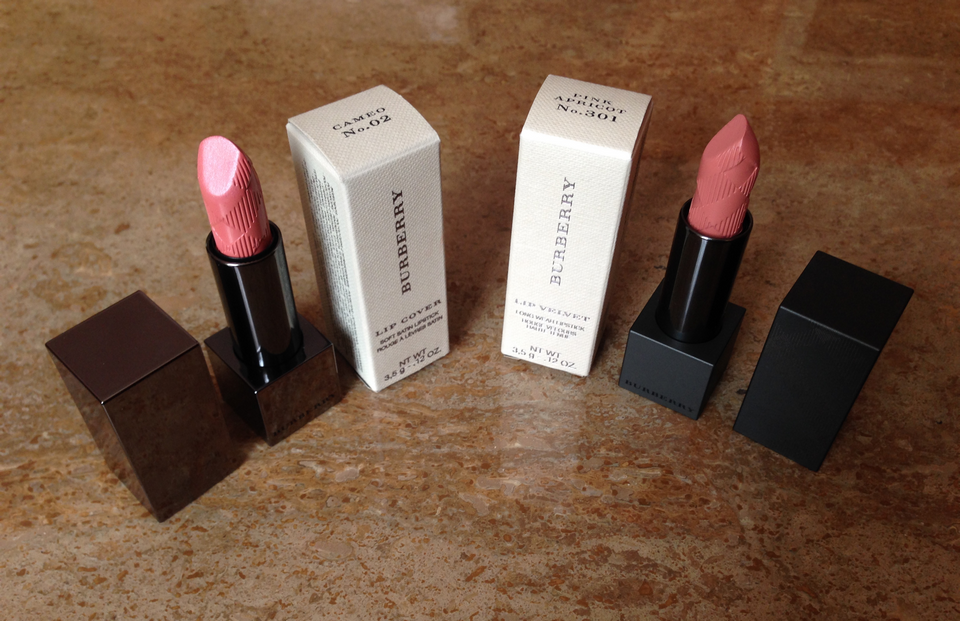 Once you've commented, validate your entry using the widget and enter as many times as you want
And P.S: I'm making the comment form the only mandatory option because it's the only thing that does't require an existing account anywhere and anyone can therefore enter whether you're a blogger user or just someone passing by. Remember to leave your email address somewhere so that I can contact you as soon as a winner is picked at the end of the month!
Thanks again darlings and GOOD LUCK !
♥
Remember that this is an international giveaway, so anyone can enter, but

if you are under the age of 16, just make sure you get your parents' permission

before entering!